Discover The Essence of Azores
Facing the ocean and overlooking one of the most beautiful landscapes of Terceira Island, Canário do Mar is a traditional Azorean house surrounded by a vast rural area.
You can discover the true spirit of Azores in this quiet hideaway, where the essence of the earth meets the force of the sea and a neverending sky.
Canário do Mar, a rural house of typical Azorean architecture, used to be a home for a family of six.
The ocean and the land surrounding the house were the main providers of fresh products that were cooked in the traditional wooden oven to meet the family needs, honoring the local cuisine.
This place is now open to the world as an Official Rural Tourism Country House (CC) that provides a genuine Azorean experience, offering all year round comfort and tranquillity to couples, families and group of friends.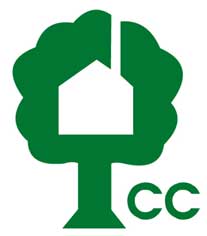 Canário do Mar is a small haven where you can feel at home.
Sweet dreams
Featuring wooden interiors, Canário do Mar is carefully designed for you to have a warm and relaxing experience.
In Canário do Mar we offer different activities so you can experience the full Azorean daily life.
During your stay in Canário do Mar there are several other activities we recommend you to do, either on your own initiative or through service providers we have partnered with for your convenience.
As an alternative, you can always just sit and relax in Canário do Mar, while you enjoy the sound of the ocean and the view of Ilhéus das Cabras…
Located in a strategic point between the two cities of Terceira – Angra do Heroísmo and Praia da Vitória – Canário do Mar offers easy access from the airport and to all major attractions of the island.
From the house to the bus stop is a 5 minute walk.
On the other hand, If you feel like enjoying all the fresh air, you can go everywhere with our bicycles.
How may we assist you?
 info@canariodomar.com
 +351 965717741
 Ponta Gorda, nº 3, Porto Judeu, 9700-367 Angra do Heroísmo, Azores, Portugal
Send us a message…